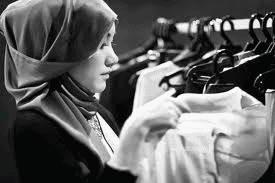 No Tittle :p
Assalamualaikum and hey!
Hai hai. Sebenarnya zatie takde apape nak post pun :p tapi disebabkan boring post la jugak :D ohh yea, zatie tadi ada try buat header animated gif and you know what? menjadi :O. First time ni menjadi. Sebelum ni tak jadi langsung -.- chett. Rupa-rupanya buat benda ni senang, macam mana la aku buat boleh tak jadi sebelum ni ._. haha. Nak tengok? tengok kat bawah ni :) tapi zatie punya ni sangat la buruk -.- Al-maklum budak baru belajar ~
Ceng ceng ceng....

Okay tahu dah buruk :3 byebye.